Chrissy Thurmond, Senior Director of Responsible Gaming at DraftKings, takes us on an in-depth look at the responsible gaming (RG) efforts undertaken by the company.
Thurmond lifts the lid on all the responsible gaming tools on offer at DraftKings, no matter what jurisdiction you live in. She also gets into the nitty-gritty of the company's charitable donations and research partnerships, which aim to further understand and mitigate harmful gambling behaviors.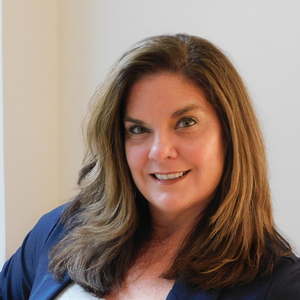 What responsible gaming measures can players expect at DraftKings?
DraftKings is committed to responsible gaming across the business, with a focus on protecting players with technology, comprehensive staff training, consumer education, and resources, external collaboration with stakeholders, and through the support of evidence-based research. DraftKings tailors its products to provide customers with a robust set of responsible gaming tools they can use to play responsibly, including limit setting, cooling-off periods, and self-exclusion.
In every jurisdiction in which DraftKings operates, players can expect the same set of comprehensive responsible gaming tools available for use, allowing them to ensure their play is safe and fun. We encourage all players to use these tools to enjoy a safe, responsible gaming experience, which is a key part of our consumer-centric approach to safe play. For example, we built and implemented an RG-specific in-app notification, through which, upon a customer's first deposit to the sportsbook, DraftKings sends a customer an email informing them of safer play tips and the tools and resources available to them.
These are just a few examples of responsible gaming education and measures we have in place at DraftKings.
All DraftKings customers are age verified using the company's know-your-customer approach to account creation, and they immediately have access to Responsible Gaming tools including, but not limited to:
Deposit Limits: Customers set daily, weekly, or monthly limits on the amount they deposit into their account.
Wagering Limits: Customers set limits on how much money they wish to wager while playing.
Maximum Wager Limits: Customers set limits on the maximum amount of any single wager they can place.
Time Limits: Customers set session limits to control the amount of time spent on the mobile app or website.
Cooling-off periods: Customers set a cooling-off period that restricts them from depositing any funds or placing any bets.
Self-exclusion: Customers self-exclude from all DraftKings products in all locations.
For customers playing on desktop, responsible gaming information is easily accessible and found in multiple locations of the pages they access. For customers on the mobile app, this information is accessible under their profile, which is made available on each screen they see during the entire experience. Once customers choose the tools they'd like to use, then the product instructs them that all limits take effect immediately and that they cannot request to increase the limit until the previous limit expires.
DraftKings also provides information across all platforms on how to play and engage with its products, as noted below:
For some customers, tools to limit their time on the app are helpful to keep their gaming experience fun.
In particular, what can players in Ontario expect from responsible gaming tools at DraftKings?
DraftKings takes a systems-based approach to responsible gaming, which means that we look at the gaming environment as a whole, internally at DraftKings as well as externally. We believe that player safety is paramount, and we offer responsible gaming tools (e.g., limit-setting tools for a player to restrict their play in dollar or time increments) and work to spread awareness of the importance of responsible gaming as well as how responsible gaming tools can be leveraged for a safer play experience. We also aim to ensure, with regular training, that our workforce is trained in responsible gaming so that they are in the position to encourage safer play or intervene when needed.
What would your advice be for players looking to gamble responsibly at DraftKings?
Our tagline "It's More Fun When It's For Fun" encapsulates our advice to players, educating them in evidence-based, safe play concepts including:
Play for entertainment and fun; gaming should be an activity to have fun rather than an avenue to chase losses
"Have A Game Plan. Bet Responsibly" – American Gaming Association (

AGA

) 's public service campaign which DraftKings has committed to i.e., set a budget that works for you; use the RG tools available
Stay informed for a safe experience

How to Bet 101 provides an introduction to sports betting, including helpful definitions of betting terms
Online Casino Education Hub has information on how the online casino games work, including video explainers and videos on how to set limits using the RG tools
Can you share any insights on how many of your players use Responsible Gaming tools?
I am not able to disclose this information.
Which Responsible Gaming tool is the most popular at DraftKings? Which do you think is the most effective?
We encourage all of our players to use the tools in accordance with their individual circumstances. For example, deposit limit tools can be personalized for the individual's budget. For some customers, tools to limit their time on the app are helpful to keep their gaming experience fun.
What funding for evidence-based research and evaluation on responsible gambling does DraftKings support if any?
A key pillar of our responsible gaming program is supporting evidence-based research, and we have contributed significant funding to responsible gaming research.
There is still work to be done to improve awareness of how to access [responsible gaming] tools and, importantly, that the tools are for everyone. DraftKings is a contributor to the International Center for Responsible Gaming's (ICRG) Fund to Support Research on Sports Wagering. As a result of DraftKings' contribution, the ICRG was able to proceed with a competitive request for applications from researchers worldwide interested in pursuing groundbreaking research on problem gaming. The fund focuses explicitly on responsible gaming in sports betting, with the goal of supporting peer-reviewed, scientifically based research that contributes to the understanding and application of responsible gaming in the industry.
Bowling Green State University has been selected for the DraftKings-backed ICRG grant and will study the risk and prevalence of sports betting problem gaming in the US.
DraftKings has pledged a multi-year financial commitment to the Kindbridge Research Institute for a new research program to study the nexus of veterans and responsible gaming, with the ultimate goal of advancing evidence-based research in this area and improving the lives of impacted veterans.
Your website says, "DraftKings will support organizations that advocate and promote programs and services that assist problem gamblers and their families." What programs are these, and how do you promote them?
Collaborating externally with affiliates or third parties is critical to our efforts to address problem gaming. As one example, this year, DraftKings, a member of the National Council on Problem Gambling (NCPG), was pleased to announce the new State Council Funding Program, an innovative program we developed to offer multi-year financial commitments to state councils. This $1+ million initiative represents the first time a US operator has offered funding to every council across the US. In addition to promoting our affiliates (NCPG, AGA, Harvard-affiliated Cambridge Health Alliance, ICRG) on our website, apps, and in our customer interactions, we collaborate with them on strategic initiatives and funding programs, in addition to communications and social media plans to spread the word about the great work that they do.
What do you think DraftKings does well when it comes to Responsible Gambling efforts?
I'm especially proud of our efforts in comprehensively training our staff in safe play. DraftKings recognizes that customer-facing employees are the front line of responsible gaming intervention and believes that by training its employees with the best program in the industry, they will be ready to identify customers who may need assistance and intervene effectively.
The company trains all employees in responsible gaming at the start of employment and annually, and is currently working with the Harvard Medical School-affiliated Cambridge Health Alliance, Division on Addiction to pioneer an innovative approach to training, beginning with a logic model, conceptual map, needs assessment schedule, and evaluation plan.
DraftKings also offers additional, targeted training to departments that are customized to job function and experience.
I'm also proud of several other commitments we've made to our staff:
We expanded our player protection team.
We created our Safer Play Portal, which is an Intranet for staff comprising responsible gaming information, including research summaries, as part of our collaboration with the Harvard Medical School affiliated Cambridge Health Alliance, Division on Addiction.
We partner across the business to support our players and our staff.
We've cultivated strong affiliate relationships.
Are there areas you think you could improve upon?
DraftKings continually evaluates our products and customer experiences, optimizing and learning as we find new information or ideas from players, employees, and partners. Responsible gaming is no different — we continue to learn and improve. When we educate customers about the responsible gaming tools available, there is still work to be done to improve awareness of how to access the tools and, importantly, that the tools are for everyone — they aren't reserved for people at-risk or experiencing a problem.
My team continues to work with the marketing department on how to better reach players in ways that resonate with them.
Do you have any RG-specific goals for 2022? If so, please share. This can be company-wide or if you have particular plans for a jurisdiction.
This year we are laser-focused on our goal to be the most trusted gaming operator with a best-in-class responsible gaming program. We have a comprehensive roadmap to achieve this, which includes building upon our RG pillars: consumer education, player tools and technology, staff training, external collaboration with third parties, and the support of evidence-based research.
I'm pleased that the industry is stepping up in terms of collaborating together as operators and with affiliates to enhance responsible gaming programs and processes.
In your opinion, can operators ever truly advocate for safer gambling measures?
Yes, not only do operators have a seat at the table in responsible gaming, we have a responsibility to do so. Operators, regulators, and the public have a responsibility to address problem gambling. At DraftKings, our perspective is that we bring a tremendous level of insight and industry knowledge that complements others at the table, e.g., advocacy groups, researchers, and treatment providers. We view safer play as being critical to the sustainability of our product and customer experience. We want players to have fun — we're here to facilitate our customers' gaming experiences — and we can't achieve those aims without advocacy in responsible gaming.
Do you think lessons can be learned from the UK and EU RG efforts, which can be applied to the expanding world of online gambling in the US and Canada? If so, please expand.
In looking at responsible gaming efforts in other jurisdictions, I think we are always open to understanding key learnings and best practices from researchers worldwide, including in Europe. While comparing Europe to North America is not "apples to apples," RG professionals like myself pay attention to efforts in the UK and the EU to inform our safer play approach in the US Operators such as Kindred have public KPIs showing what percentage of revenue comes from harmful gaming.
Do you think being this transparent is a good idea? Is it something that DraftKings could see themselves doing?
Using data to inform responsible gaming approaches has great value. Our focus, particularly in the past year, has centered on pioneering a systems-based approach with an emphasis on education for our players and our employees. We're constantly evaluating our efforts in responsible gaming based on data and best practices. However, I'm not able to disclose our plans for reporting our own customer data.
What more do you think the industry as a whole can be doing to help players gamble responsibly?
I'm pleased that the industry is stepping up in terms of collaborating together as operators and with affiliates to enhance responsible gaming programs and processes.
While we are always looking at more ways to do this, we've made significant commitments as an industry and at DraftKings:
DraftKings has signed onto the American Gaming Association's (

AGA

) Code of Conduct, which guides operators in advertising and marketing, particularly with respect to avoiding underage and problematic gaming.
Operators, including DraftKings, are championing the AGA's "Have A Game Plan, Bet Responsibly" public service campaign. DraftKings created and broadcasted a campaign branded RG video spot in iconic sports venues, such as the home of the NBA's Indiana Pacers and the MLB's Coors Field, to give two examples. Additionally, DraftKings is achieving an industry-first: commitment to incorporate the campaign over a national footprint of retail sportsbooks.
DraftKings has launched a first-of-its-kind State Council Funding Program, offering all state affiliates and councils of the National Council on Problem Gambling multi-year funding commitments, with broad discretion on how they may use the funds to address responsible gaming.
The work of responsible gaming never stops.
If you could wave a magic wand to make gambling safer, what would that look like in practical terms?
We believe that regulated sports betting and iGaming are enjoyed safely and responsibly by the majority of players. All stakeholders in this area — operators, regulators, advocacy organizations, and academics — understand that there's no finish line, no brass ring we're looking to grab. The work of responsible gaming never stops. The advances we've made as an industry are the result of intentional, deliberate action and investment by many within our ecosystem.
If you would like to expand on anything RG-related that we haven't touched on, please feel free to expand.
To spread awareness of our RG tools, encourage their use, and educate consumers on RG, DraftKings integrates information about how to access and use RG tools and information through its marketing and branding efforts.
Last year, we created custom television advertisements that aired in local markets and sports venues across the country. Customers can also expect a responsible gaming email upon their first deposit to the sportsbook and, following that, on an ongoing basis. Twice a month, we send RG-specific email messages to eligible players focusing on safer play tips and tools, and once a week, we tweet RG content on our social media platforms.
We use our RG tagline "It's More Fun When It's For Fun" in tandem with the "Have a Game Plan. Bet Responsibly" campaign to synthesize our RG marketing efforts while collaborating with the industry to promote safer play.
Thank you for this Q&A opportunity. I've expanded on a few other RG topics you can find in my posts below: