How to Pick a Legal Online Sports Betting Site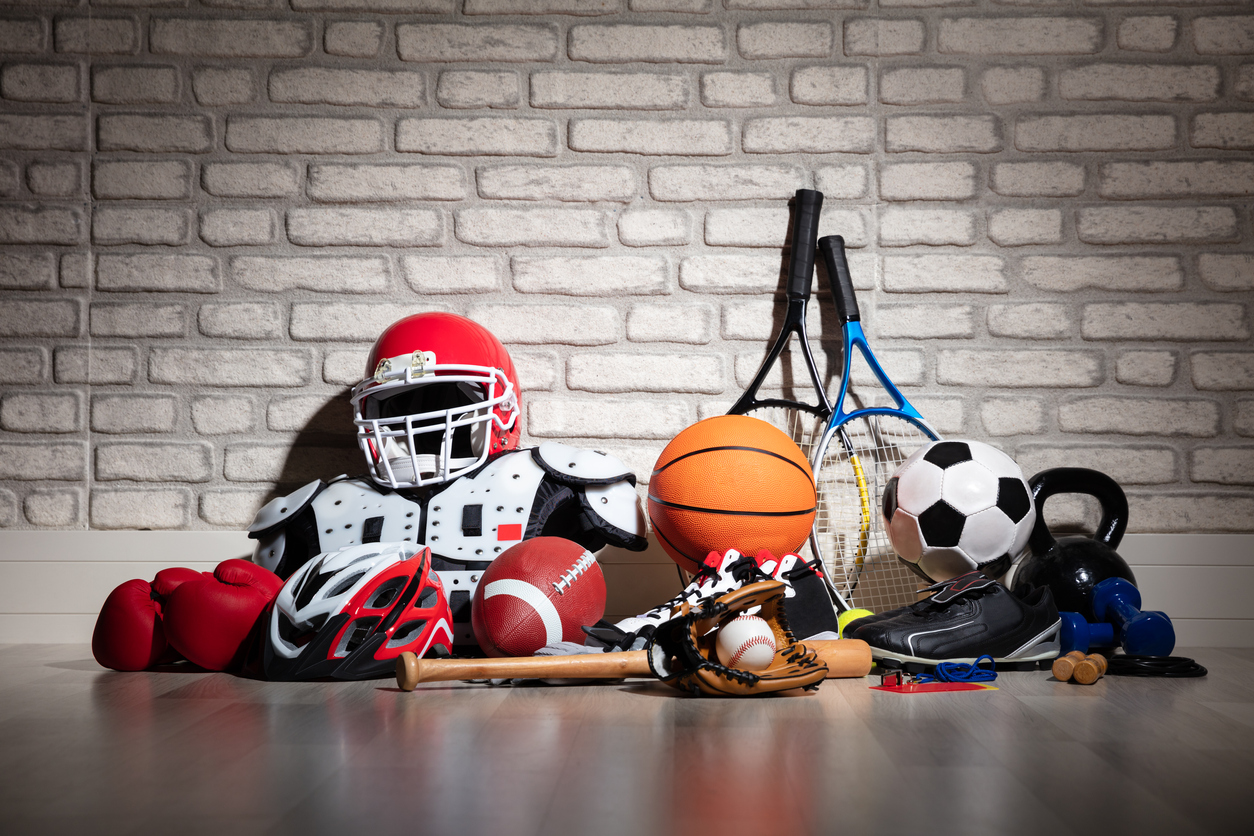 How to Pick a Legal Online Sports Betting SiteFor decades, the only way players could enjoy sports betting was to head to Nevada. That has all
changed now and in many states there are legal US online sportsbooks available to join and bet at. In 2018, the US Supreme Court overturned the Professional and Amateur Sports Protection Act, also referred to as PASPA, and since then we have seen an explosion of sports betting options nationwide.
This huge range of choice has been fantastic for gamblers and provided many legal betting sites to join. Choosing a legal site is vital for the safety of players' sensitive information and with so many illegal sites operating, players must know what to look for when making an informed decision of where to bet.
At Sports Shield, our number one priority is to ensure readers place bets at legal US online sports betting sites. Carry on reading for all the information you need to know on how to pick a legal online sports betting site, why you should play at these sites and what states offer legal sports betting.
Legal vs Illegal Online Sports Betting in the US
In just a few short years, players have been spoilt for choice with the number of safe US online sports betting sites available. However, the dark side to this has been the number of illegal sites popping up to take advantage of well-intentioned players who want the best promotions. These sites can appear legitimate on search engines and some players may even be tempted to join if they are lured with bigger promotions and deals.
At the moment, t*he US is still adapting to this new regulated environment.* This places much of the onus on players to ensure they know how to recognize illegal sites and why they should avoid them.
Luckily, this is easy to do with our handy guide below.
Why Choose a Legal US Online Sports Betting Site?
There are many reasons why you should choose legal US mobile sports betting apps and sites including:
Fair games audited by the US state gaming authorities: at legal betting sites, all games are audited to ensure their fairness and the integrity of the site so you do not have to worry about cheating.
Responsible gambling measures to help protect players :players can enjoy betting knowing that there are measures in place to promote responsible gambling such as partnerships with problem gambling organizations and stating the legal gambling age of 21+.
*Reputable brands that you can trust: legal betting sites operate in partnership with land-based casinos and sportsbooks that you know and trust.
Safe and secure handling of personal and banking information: brands with a great reputation will use the latest

SSL

encryption technology to ensure your information is protected.
Reliability of odds and wagers placed: players can enjoy peace of mind at a reputable sportsbook that the odds are fair.
Payouts ensured: plyers are protected at legal betting sites and do not have to worry about payouts not being honored as this is guaranteed.
Money is protected through the use of segregated funds: legal betting sites use segregated funds to protect their players money which is a separate bank account where your funds are held so in the unfortunate case of an insolvency, players money is fully protected.
Benefits to the community: when you play at a legal betting site, the tax revenue collected helps to benefit the community in a variety of ways.
Benefits for seniors and persons with disabilities: tax revenue is targeted towards helping seniors and those with disabilities such as the Casino Revenue Fund in Atlantic City where 8% is used for reduction in property taxes, rental, telephone, gas, electric, health services and transportation for eligible senior and disabled residents.
Creates local jobs: new jobs are created to help manage the online sportsbook and the tax revenue is used to create anti-gang and youth development programs.
Improvements to cities :In states such as Michigan there is the city wagering tax which can be used to fund economic programs, public safety programs, fire department programs, street lighting and hiring street patrol officers.
Why Illegal Offshore Sports Betting Sites are Unsafe
Illegal offshore sports betting sites should be avoided at all costs as you will experience at least one of the following:
Money not protected at illegal sites – when you play at an illegal site, there is no segregated funds and players have no legal rights to deposits made or their winnings and the betting site has full control.
Your money could disappear: illegal sites can completely disappear one day and you will not be able to claim your money back.
Invalidation of big winning bets: illegal sites are not obligated under law to validate your winnings and so you can expect any major wins to be voided.
Confiscation of players' balances: illegal sites are known to confiscate players balances for no reason other than it is a scam.
Stalling of payouts: illegal sites will stall players payouts in the hope that the player will carry on betting and lose all their funds.
Seized payments: during the payment processing, you may have your payments seized by the authorities.
No remedy for disputes: there are no official channels to resolve disputes when playing at illegal sportsbooks.
No customer support – illegal sites do not offer their players customer support and so if you need to get in touch or have a dispute you will get no answer.
No responsible gambling protections: as illegal sites do not care about the welfare of their players, no responsible gambling protections are put in place.
No taxes to benefit your community: illegal sportsbooks keep all profits and do not pay any state taxes, which then means the local community does not benefit from that revenue for programs such as youth development, hiring of street patrol officers, help for senior citizens and those with disabilities and there are no new jobs created.
Legal trouble: illegal betting sites are illegal for a reason and not following the law of your state by joining one of these unsafe sites could result in legal trouble from the authorities. The

FBI

regularly prosecute people taking part in illegal internet gambling businesses have launched the Internet SportsBooks Initiative to counter this:
Impossible to clear some bonuses: when you join a gambling site there will be wagering requirements attached to bonuses and these can be highly inflated to ensure players can never meet the wagering requirements and will not be able to withdraw winnings.
Technology risks: if you play at illegal sites you risk the following technology problems:
Malicious software: players at illegal sites risk becoming a victim to malicious software that destroys their desktop PC, tablet or mobile device.
Insecure servers: when a site is not using the latest

SSL

technology and operating legally, it is easy for hackers to steal your sensitive information.
Insufficient account security: someone can easily take control of your account at an illegal site due to a lack of security measures.
How to Recognize Legal US Online Sports Betting Sites
When you are looking to join safe US online sports betting sites, you can easily identify a legal casino by following our tips:
Land-based casino association: legally operating sportsbooks will be associated with a land- based casino in the state or the state lottery. This is a requirement and they must also display the name of their land-based partner on their website or app.
Specification of state legalization: sportsbooks operating under the law will clearly specify the states that it is legal in so you can quickly see if you can join from your location.
US headquarters: legal sportsbooks will be based and have their headquarters in the US.
Customer Service: the customer service at a legal online sportsbook will include a phone number so you can easily get in touch with the team should there be any disputes or problems.
State gaming regulator seal: clearly displayed on the sportsbook will be the gaming regulator seal awarded by the state.
Brand name: as legal sportsbooks must be partnered with a land-based casino, it should have a name that is recognizable to you.
Reward program: legal sportsbooks provide reward programs and incentives to their players.
State regulator: players can always check with their state gaming regulator that the sportsbook they are considering joining is legitimate.
If you use this as your checklist for playing at a legal sports betting site, you can be guaranteed to not be caught out by illegal sites.
How to Recognize Illegal Online Sports Betting Sites
As well as knowing how to recognize legal online sports betting sites, it is equally as important to know the signs of an illegal site so players can avoid them:
No state regulator clearly marked: an illegal sports betting site will not clearly mark what state licenses they hold and may try to deceive players by claiming they are licensed without the specifics of which state
No land-based casino partnership: all online sportsbooks have to be associated with a land-based gaming facility to legally operate in the state and so if it does not then it is operating illegally.
Accepts cryptocurrency: No legal sportsbooks will accept cryptocurrencies such as Bitcoin or any other currency. The only currency that should be accepted is

USD

.
Unusual domain: all US sportsbooks operate with a .com domain while illegal sportsbooks will use domains such as .eu, .org, .lv and .ag
News articles: in an effort to make illegal sportsbooks appear legitimate, they may use news about regulated sports betting.
Other languages used: illegal sportsbook sites may be available in languages other than English.
"US Players Welcome": this phrase is often used at illegal sportsbooks as it is a deceptive way to make players think they are joining a fully licensed sportsbook in their state. No legal sportsbook will advertise this as gambling is not legal across all states.
If you are still unsure of whether a sportsbook is legal or not, the easiest way is to check with your state gaming regulator as they will be able to give you a definitive answer. You can then enjoy placing bets on all your favorite sports knowing it is safe and legal.
What States Have Legal Online Sports Betting?
Each year, additional states are approving online sports betting. Here are the states where you can legally gamble at online sportsbooks:
Colorado
Illinois
Iowa
Indiana
Michigan
Montana
Mississippi
Nevada
New Hampshire
New Jersey
Oregon
Pennsylvania
Rhode Island
Tennessee
Virginia
Washington DC
West Virginia
The following states have legalized online sports betting and are currently approving safe US mobile sports betting apps and sites. You can expect to find online sportsbooks soon in:
Arizona
Connecticut
Maryland
Wyoming
Other states are still pushing to legalize online sportsbooks and are halfway there with retail spaces in operation. However, some states due to political opposition are not likely to have online sportsbooks legalized in the near future.
How Online Sportsbooks are Regulated in the US
The piority of regulators is to ensure that players are safe when gambling online. They also confirm online sportsbooks are adhering to the rules and legalities of their state. This allows players to join safe US online sportsbooks where they can wager without worry.
The three priorities for regulars
are:
Ensuring players sensitive information and money is safe
Ensuring online sportsbooks are following the law of their state
Ensuring online sportsbooks are operating ethically
If a regulator finds that an online sportsbook is not operating legally and ethically, they can have their state license revoked. Players can then assume that legal online sportsbooks in their state are operating to the highest standards in comparison to illegal sites that do not have to follow this same
regulation and checks.
Other areas where sportsbooks must be transparent and follow the law include in their advertisements, preventing underage gambling and ensuring that their sportsbook is not being used for money laundering purposes.
Each state is monitoring online sportsbooks very closely to ensure players are safe when gambling online. While this is a different process to the rest of the world where the majority of sportsbooks and casinos operate under licenses from their country, the state by state regulation has so far been
very successful.
Each state regulates online sportsbooks operating in their jurisdictions differently but generally you can expect:
Responsible gambling measures: sportsbooks must ensure that they are carrying out the appropriate identity checks.
Problem gambling measures: sportsbooks will provide problem gambling measures including deposit limits and self-exclusion as well as partnering with organizations to help those with gambling addictions.
Maintaining fairness and integrity: sportsbooks have to undergo checks to ensure all odds and games are fair. This maintains their integrity and brand reputation. To check the site is operating fairly and that customers are given the correct odds they are verified by independent auditing firms.
Segregated funds: sportsbook regulators will enforce segregated funds and ensure players get their funds back if the sportsbook went bust.
Complaints process: sportsbooks regulators must ensure that there are guaranteed processes in place that can handle complaints within a specific time frame and that they are handled competently. They may also act as an arbitration service for cases that go unresolved.
Assessing owners: sportsbooks cannot be set up by just anyone as potential owners have to be fully assessed including checks on whether they have any criminal background.
Licenses : sportsbooks must hold approved licenses from each state that they are operating in. This means that even if a sportsbook is operating in one state, they still have to go through the same process to obtain a license to operate in other states.
The role of regulators is sure to expand over the next decade to ensure safe US online sports betting apps and sites. Many states have either legalized online sports betting, are waiting to approve sports betting sites or are pushing for this legislation to be passed.
As more sites are launched across the
country, you can expect rules and regulations to also be extended to keep up to date with all the latest technological advancements.
FAQ
Is online sports betting legal in the US?
Yes, online sports is legal in the US but not in every state. States where you can enjoy legal US online sports betting apps and sites are Arizona, Colorado, Connecticut, Illinois, Iowa, Indiana, Maryland, Michigan, Montana, Mississippi, Nevada, New Hampshire, New Jersey, Oregon, Pennsylvania, Rhode
Island, Tennessee, Virginia, Washington DC, West Virginia and Wyoming.
Can I bet at legal US sportsbooks with Bitcoin or other cryptocurrencies?
No, legal US sportsbooks do not accept Bitcoin or other cryptocurrencies as a payment method as it is against the state rules and regulations that they must follow. Only illegal sportsbooks not licensed in the US will accept cryptocurrencies.
Is an online sportsbook that states "US players welcome" legal?
If an online sportsbook is not licensed and regulated by the state you are playing from, then it is illegal. Many betting sites operate from areas such as Panama, Kahnawake and Costa Rica and are not legal for you to join so you will not be protected at these sites.
Can I tell by the domain of an online sportsbook is illegal?
Online sportsbooks operating legally have to be registered in the state that they want to operate in. If the sportsbook has a domain based in another country, then it is illegal for you to join and bet at.
What are some of the benefits of choosing a legal US online sports betting site?
There are many benefits to choosing a legal US online sports betting site as gamblers can place bets knowing the site is properly licensed and regulated, games are audited, there are responsible gambling measures in place, your money is protected through segregated funds, your personal
information is secure and payouts are ensured.
You will also be playing at an online sportsbook that is paying taxes to help fund programs within the community including benefits for seniors and those with disabilities, anti-gang youth programs and public safety programs.
What are some of the risks of choosing an illegal online sports betting site?
Choosing to gamble at an illegal sportsbook is unsafe as your money is not protected, the invalidation of big winning bets, stalling of payouts, no remedy for disputes due to poor customer service, it can get you into legal trouble and no taxes will be paid that are put into your community. There are also many technological risks like malicious software, insecure servers and a lack of account security.