Illegal operators have been put on notice: their days as a scourge on our nation are numbered.The American Gaming Association (AGA) has written a three-page open letter to Attorney General Merrick Garland, appealing to the U.S. Department of Justice (DOJ) to crack down on illegal, online sportsbooks and casinos and unregulated 'skill game' machines.
The open-letter outlines how the AGA believes that the DOJ is "the only law enforcement entity that can credibly address these illegal offshore sportsbooks and casinos."
Choosing a legal sports betting site is vital for the safety of player funds, information, and money. With so many illegal sites operating, players must know what to look for when making an informed decision of where to bet — which as the AGA points out is becoming harder and harder.
"While the challenge of illegal gambling is not new, the brazen and coordinated manner in which it occurs — both online and in communities — has elevated this problem to a level that requires significant federal attention," AGA President & CEO William Miller Jr. said via the open letter.
For those unsure why legal online sites are better the illegal sites, here is a quick primer: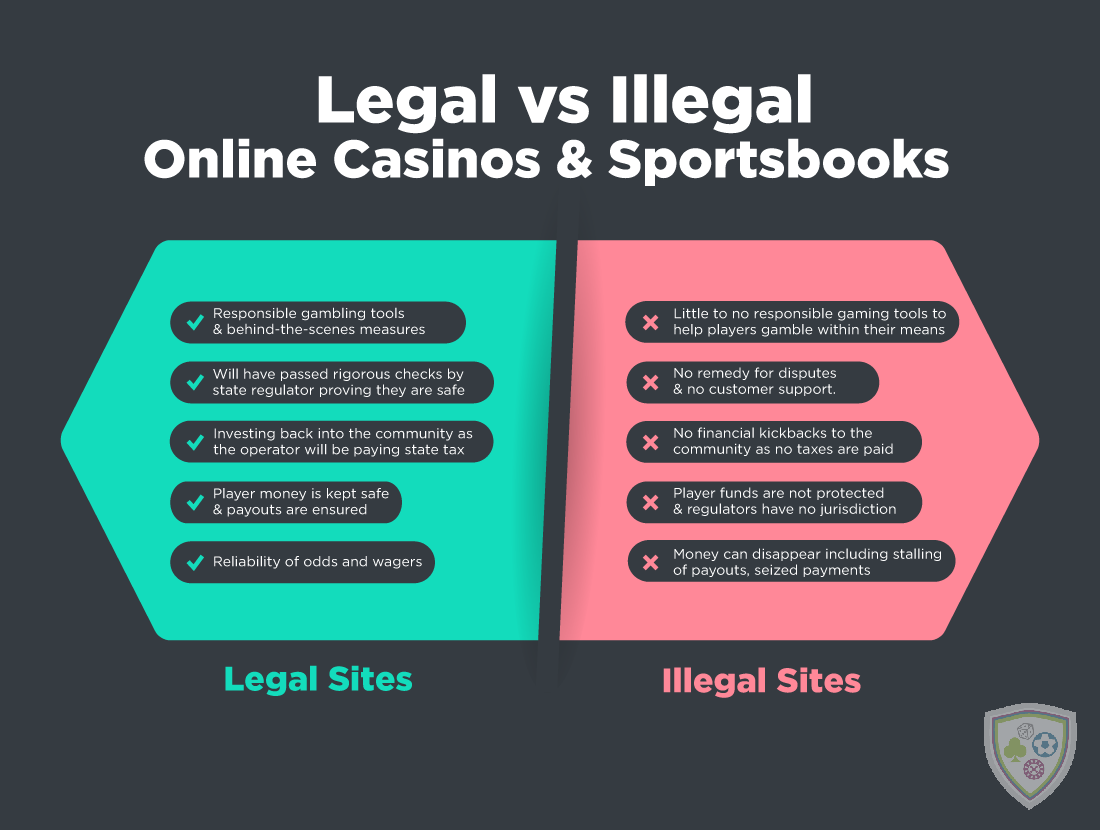 These bad actors prey on vulnerable customers, offer no consumer protections, do not ensure integrity or fair play, & generate no economic benefit for states or tribal nations.In the letter, the AGA calls out three offshore gambling companies who illegally offer online casino and sports bets to American citizens — Bovada, MyBookie, and BetOnline. The AGA wants the DOJ to investigate and indict the trio, stating that they "openly violate federal and state laws."
Miller says that illegal sites can "offer better odds and promotions and ignore any commitment to responsible gaming because they do not pay state and federal taxes or have comparable regulatory compliance costs and obligations."
The open letter from the AGA goes on to cite research that backs up their sentiments.
The organization says that, despite players wanting to go down the legal route, the availability, visibility, and sometimes the more lucrative offers promoted by the illegal sites make the offshore operators look like a more tempting proposition and many bettors are fooled into thinking these illegal sites are, in fact, legitimate.
AGA research showed that:
74% of sports bettors said it is important to only bet with legal providers
52% percent continue to utilize illegal bookmakers
63% didn't know they were betting on an offshore, illegal site
Internet searches of offshore sportsbook brands increased 38% in 2021
Internet searches for legal US operators did not grow as fast
Internet searches for offshore brands represented a majority of all sportsbook searches
Bovada alone accounts for 50 percent of all searches
In addition, the AGA wants the DOJ to:
Continue to educate players on legal gaming options
Continue to educate players on the dangers associated with illegal operators
Investigate and indict Bovada, MyBookie, and BetOnline
Make sure that "skill-based" machine manufacturers are in line with anti-money laundering standards in addition to the Johnson Act registration requirements. (The Johnson Act pertains to gambling devices, only allowing their shipment to states that have passed legalized online gambling laws.)
Miller is clear and direct: "Illegal operators have been put on notice: their days as a scourge on our nation are numbered. These bad actors prey on vulnerable customers, offer no consumer protections, do not ensure integrity or fair play, and generate no economic benefit for states or tribal nations."
For more information on legal, regulated online sportsbooks and casinos in the US, you can read our comprehensive guides: How To Pick A Legal & Regulated US Online Sportsbook and How To Pick A Legal and Regulated US Online Casino